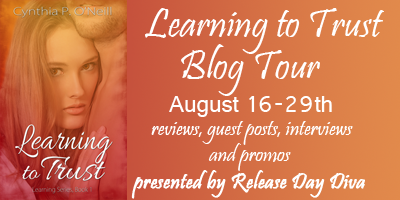 ---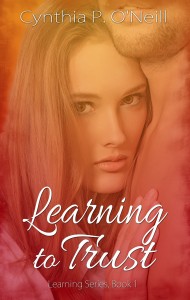 When Garrett Andrews finds something that catches his eye, he goes after it, letting nothing stand in the way of what he wants to possess. The first woman to arouse his heart could be the one person who helps him to finally open up and feel again.
Laurel Hart was a swimming champion until a frightful event and unknown health issues derailed her career. With a recent degree from MIT in Bio-Medical Engineering and an offer to join one of the leading innovators of medical equipment in the world, she plans on making a new life for herself; letting nightmares from her past stay in the past, or so she thinks.
Neither of them wants to date, but she finds herself drawn to him and Garrett uses every excuse to be near her. Laurel's afraid to let anyone get close, but finds solace in his arms. Garrett is finally able to be himself around someone. Together, they discover a connection that manages to soothe both their souls and starts opening them up to new possibilities.
Once Garrett finds out about Laurel's past, all rules in regards to "relationships" are changed, because one false move could drive her away. He attempts to calm her nightmares and gain her trust so he can show her who he really is and the relationship he desires from her.
Will they be able to overcome the damage their hearts have encountered? Can they find happiness? Can they trust their minds or will life throw each of them another curveball? Only time will tell if they can learn to trust.
Guest Post:
Cynthia P. O'Neill
Author of I Remember
Have you ever dreamed that you've lived another life – possible reincarnation?
Did you ever find yourself inexplicably drawn to another person without any understanding why – true soul mates?
Can you do things that defy explanation, like encroach on another's dreams or see things before they happen?
Do you feel an unwelcome presence lurking in the shadows and wonder why things always seem to go wrong in your life?
Have you ever felt you were part of some greater destiny, but just didn't know what?
If you answered yes, to any of these questions, then you will want to take the journey of a lifetime with Jordan Carlisle and Gregory Riley in the book, I Remember.
It is my debut book, first in the Remembrance Series.
I Remember is a classic love story, with a hint of the supernatural; that traverses time to understand the mystery surrounding the dreams of a past life.
It attempts to uncover why and how of Jordan and Gregory's past.
Jordan and Gregory are guided by an unearthly visionary to help solve the wrongs of their past to prepare them for a possible future together.
Can they figure where their fate went astray and who is responsible; continually causing chaos in their lives?
Only time will tell if they can put the pieces together and "Remember".
This is the first in a four part series that will take Jordan and Gregory through various aspects of their lives, both present and past, in order to prepare them for a potential future.
They are the strongest hope of fulfilling an ancient prophecy, which will hopefully drive back the evil forces of the witch and her dark spirits.
Check out this amazing book, which will be on sale, for $0.99, Friday, July 19th thru Monday July 22nd at the following locations:
Enjoy!
---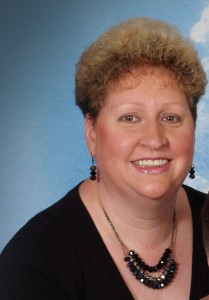 About the Author:
Cynthia P. O'Neill grew up in a small town, called Clewiston, in South Florida. She moved to the Central Florida area to attend college and has never left. She met her friend, love, soul mate and married him. Together they have an amazing son, a feisty four-legged little boy, and a happy life together. During the course of schooling, she read works by great literary artists, from Shakespeare, to Hemingway, and all the authors in between. She had never considered a field in writing until she stumbled across some Young Adult literature and discovered a love for forbidden romances of all genres. Her background is focused in healthcare, science and business, while her husband's is engineering. So you may find references to those areas in some of her books. Several years after she got married, she started dreaming about her first book, I Remember. Eight years later the story was still strong and the urge to write it down developed. It wasn't until a few friends asked if she had ever considered writing a Young Adult novel, plus having fallen in love with several new authors who wrote in the first person, that the idea took new light. The story played itself out in her dreams, until one day she talked with her family, told them the idea and finally set down to write, with their encouragement. Cynthia's first book is geared towards the Young Adult, Historical and Paranormal Romance fans. She does hope to grow as a writer and write in multiple genres. She tries to make her writing very personal and close to her heart. Regular life is the inspiration for her books, but her imagination takes them to new heights, opening up possibilities that would normally not exist. Follow Cynthia:
Website
/
Facebook
/
Twitter
/
Goodreads
/
Pinterest
/
Blog